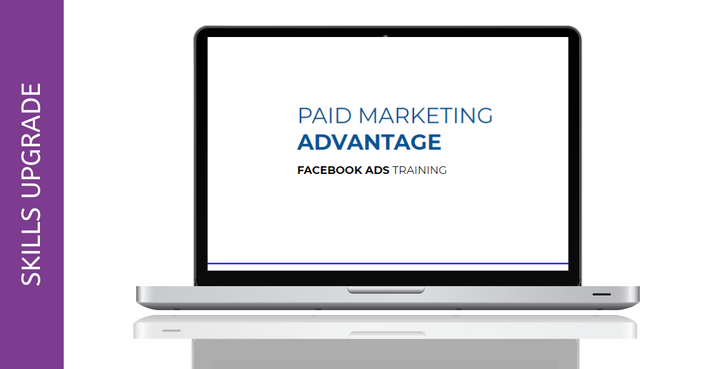 Paid Marketing Advantage
Facebook Ads Training
Prospect List.

That is the lifeblood when you are in sales.

No new names, no inventory, no people to talk to, no sales.


However..

..how would you like, that instead of creating a prospect lists, prospects will be the ones who will willingly add their names to your list?

Sounds good?

Then read on..


Are you familiar OR do you have any of these challenges?

"I want to branch out effectively from my existing network, and have the opportunity to get more prospects."

"Na ubosan na aku ng kakilala."

"My biggest challenge is finding prospects. I think if I would know the proper tools in using social media to increase target number of prospects and sales, I would really go far in this business."


And indeed I agree.

Unless you have a source of unlimited prospects, your business or career will always remain small. (and I believe nobody wants that, am I right?)

So how do you do that?

Simple.

By tapping the cold market.


Yes. We know that there are two major types of market. The warm market (the people you know), and the cold market (people who don't know you).


BUT

No. No. No...

It's not what you are thinking.

Going outside, giving out flyers to strangers, approaching someone who reads Rich Dad Poor Dad in the bookstore, or spamming people in Facebook groups.

That's a sure way of getting rejected.

So, how do tap the cold market effectively?
By using Paid Advertisement.
Imagine:
Spending P100 in advertising and potentially getting P200 in return (or more).
What?! Is that even possible?
Yep it is. It's called understanding the Paid Marketing Advantage.
Introducing: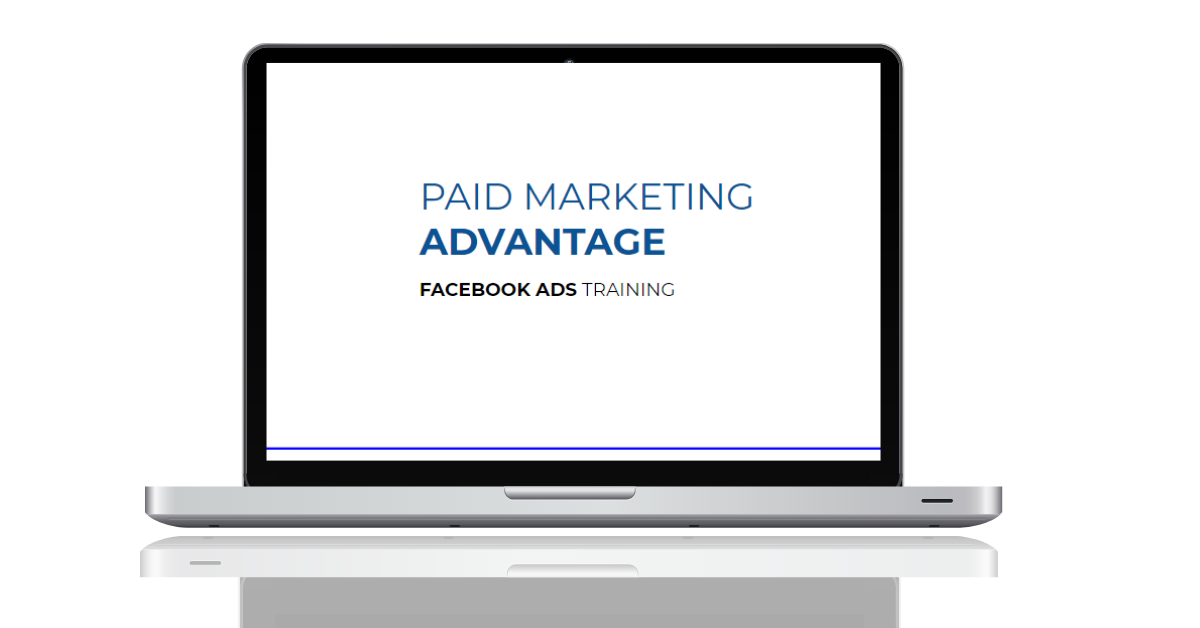 Discover how you can grow your leads and sales through using and leveraging the power of Paid Marketing - esp. the advantage of Facebook Ads.

Here are some of my previous ad performances: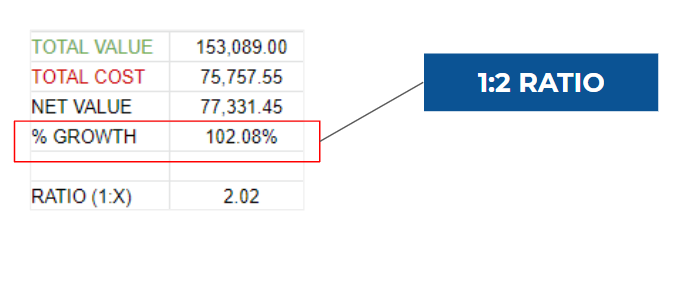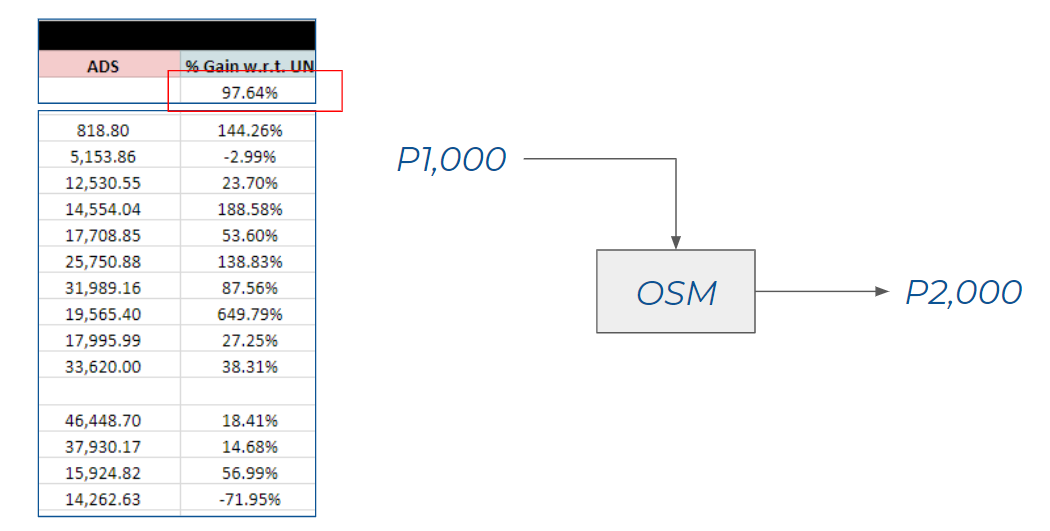 It means every time I spend P1,000, I get P2,000 in return.
So, if you could get that FB Ads Ratio of: 1:2, how much P1,000 are you willing to spend?
SPEND AS MUCH AS YOU CAN!
Why?

Because you know you'll be getting twice the amount in revenue.
The BEST part?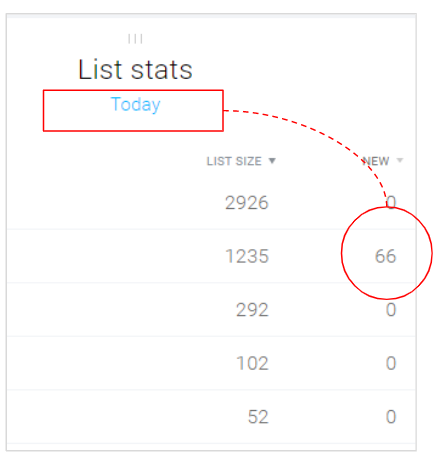 Getting consistent daily leads or prospects (50-100 names or more) PER DAY without talking to random people or forcing your friends to give you referrals.
However..
..if and only if, you know what you are doing. (Else, you'll just be burning money on advertising).
And that's the reason why I created the Paid Marketing Advantage where I will reveal to you my formula in creating a profitable and effective Facebook Ads.
HERE'S WHAT'S INSIDE:


MODULE 1: Understanding the Paid Marketing Advantage
- Discover three advantages of paid marketing vs. free traffic strategy and how you can grow your reach or product exposure 2x to even 5x faster. The higher the exposure, the more sales you can make.
- Understand the difference between a newbie FB ads account and converting it into a business account. By doing so, you are virtually telling Facebook that you are a legitimate business and that you are ready to scale your career to the next level. (By NOT doing so, spending a ton of money in FB ads may be a red signal for FB and will get your account permanently banned.)
- Be mindful and understand by heart the FB policies so that it will help your ads get approved much faster, avoid ads being rejected or worst case, get your ads account banned.
MODULE 2: Facebook Ads Targeting
- Learn the three layers in creating an FB ad. Understand each layer, it's purpose and how it can help you create an effective ad.
- Discover the first thing before creating an ad. Identifying this properly will help you avoid your ad getting ONLY "likes" "shares" or "comments" instead will help you get more leads and sales.
- How to create your target audience, and laser target them into your ad. As we know, if you are marketing to everyone, you are marketing to no one. Get this step right and you are on your way to showing your offer to only interested prospects making your sales much easier and more enjoyable.
- Optimize where you will show your ad, and not squander it all over Facebook else, you are just wasting precious money on ad placements that aren't even reaching your target audience.
- Discover two budgeting strategies to help you monitor your ads properly and to help you prevent yourself from overspending on an under-performing ad.
- Two types of ad creatives and how each one differs from the other and discover which one has the best potential to create an audience and later target them with your offer.
- Learn how to choose your winning ad, and kill the ones that aren't performing to your expectation. Knowing this will help you optimize your budget, avoid overspending, and thus increasing your ratio of ads vs. revenue. (Target: 1:2 Ratio BUT if you can do more, the better!)
MODULE 3: Facebook Ads Creation and Copywriting TIPS
- The three parts of an effective ads. No more, no less. If you have more, your ads are way too complicated. If you have less, your ads have a serious problem.
- Learn the tools you can use to help you create stellar image ads. Yep, these tools are free. No need to hire expensive graphic designers that you aren't even sure will help you convert your ads better.
- Also get access to these tools that will help create awesome video ads. A simple selfie video can be enough when done right.
- Discover the PDS format in writing highly converting Ad copy. This will assure you that you talk only to the right market and save you time from talking to uninterested prospects
- Revealed: The ultimate secret in creating an effective and catchy ad that will make your prospects click and desire to learn more from you and your offer. HINT: there is NOT such thing as a catchy post or ad.
MODULE 4: Advance Facebook Ads Strategies
This module is dedicated once you are able to successfully launch your initial and effective ads. Don't proceed to this module unless you have done Modules 1-3. Doing so will cause nosebleed and dizziness. Kidding aside here's what's inside module 4:
- Crafting your custom audience so that it will help you get ready in scaling your Facebook Ads campaigns.
- Understand the different types of custom audiences from basic to more advance strategies. Learning these different types will help you re-target these audiences and convert them to either sale or a lead.
- Discover the sticky ad method that will track your visitors whenever they visit your website so that you can later re-target by constantly following them up without you being pushy.
- Uncover the shadow targeting strategy that follows your prospect (like their shadow) whenever they go back to their Facebook news feed after visiting your website. By applying this strategy you can potentially reduce your cost per results optimizing your ad budget for better results.
- Discover how to create a mirror image audience that will make Facebook do the research and targeting for you instead of you manually finding your ideal audience.
- Leverage the power of social proof that will help you reduce your cost per result and make your ads more believable so that you can avoid being labeled as a scam.
- and discover the ultimate Facebook Ads System that will walk you through the entire process from starting your detailed targeting to optimizing results, to retargeting the prospects that weren't converted and into creating a mirror image audience that will make Facebook do the targeting for you to achieve maximum sales for the least cost per lead.
Course Curriculum
Module 1: Understanding the Paid Marketing Advantage
Available in days
days after you enroll
Module 2: FB Ad Targeting
Available in days
days after you enroll
Module 3: Ad Creation and Copywriting Tips
Available in days
days after you enroll
Let's Get Started Now!

Payments are done via Paypal, credit card or debit card. For bank deposit instructions, see below. Just click the "Buy Now" button below to get started now!
-------
✔ Understanding the Paid Marketing Advantage
✔ Facebook Ads Targeting
✔ Facebook Ads Creation and Copywriting Tips
✔ Facebook Ads Advance Targeting and Strategies
PHP 2,490


IMPORTANT: Payment will be verified within 24-48 hours. Once payment is verified, log-in instructions will be sent via email. To hasten payment verification, please send transaction receipt to: [email protected]

NOTE: You to have a Paypal account to pay via credit card or debit card. Just click the button above, you will be redirected to a Paypal page, scroll down the page, and choose the button: "Pay with a Bank Account or Credit Card" as show below.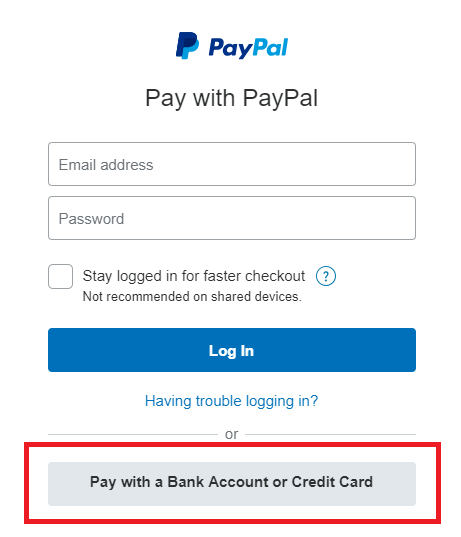 BANK DEPOSIT OPTION
Just deposit or do online funds transfer of P2,490 to any of the following bank options:
Bank Option 1: BPI
Account Name: Teofilo Mari Bacalso
Account Number: 0483-0499-19
Bank Option 2: BDO
Account Name: Teofilo Mari Bacalso
Account Number: 00185-0064-154

After the payment, please upload deposit slip and send to: [email protected]
Payment will be verified within 24-48 hours. Once payment is verified, log-in instructions will be sent via email.
Your Instructor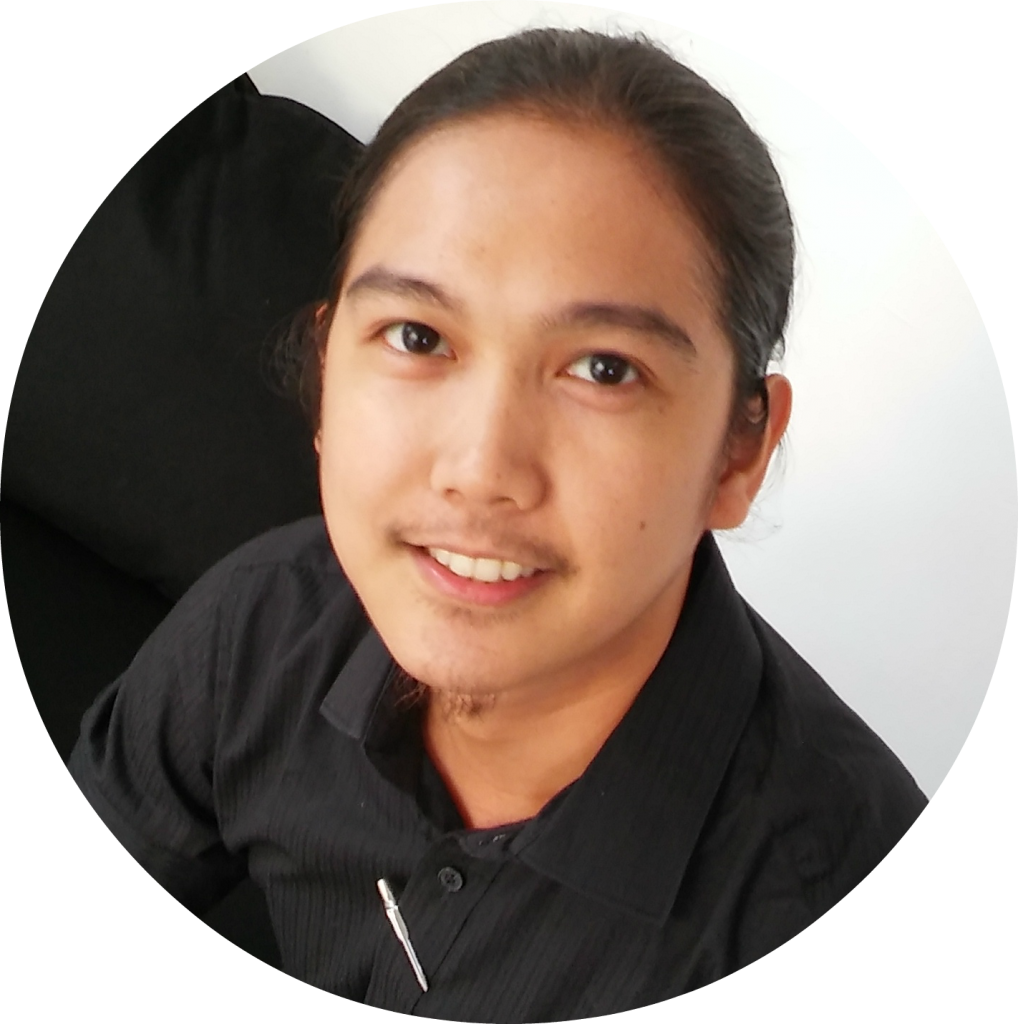 Chemical engineer by profession. Entrepreneur by heart. Financial Educator and Online Entrepreneur by application