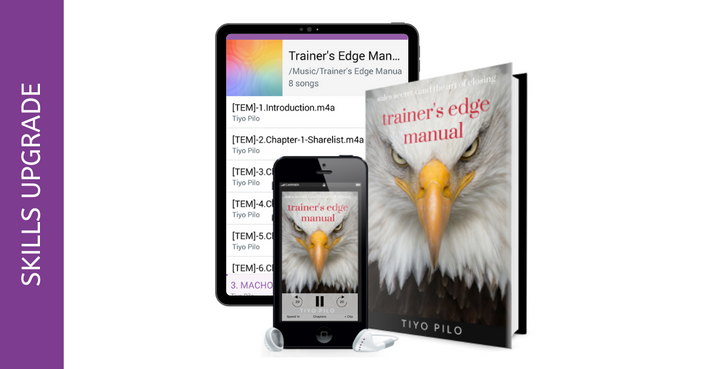 Trainer's Edge Manual Audiobook
sales secrets and the art of closing
There's a secret most of the leaders in our industry never really speak of..
..while it is good that we follow the "usual" system, by inviting people and/or setting appointment together with our trainer, letting our trainer do the presentation and such - it is best that we improve our skills so that we become the trainer ourselves.
That skill is called the:
Trainer's Edge
mastering sales secrets and the art of closing deals.
In this audiobook, I'm going to spill those information to you. So you are in for a treat!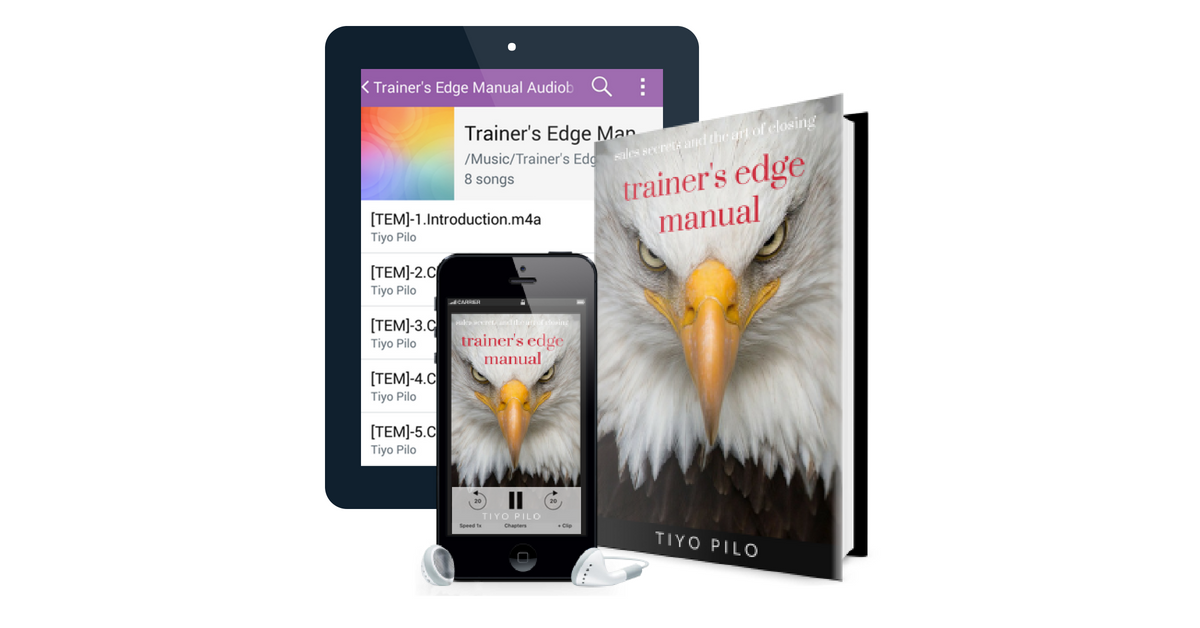 All top earners develop themselves, equip themselves with right strategies and methods, and that's why they become who they are.
ABOUT ME
Hi! Tiyo Pilo here from Cebu.
I am a chemical engineer by profession. Led by opportunity and my passion for personal finance, I became a financial adviser and trainer.
After a year of doing it part-time, I was able to quit my job.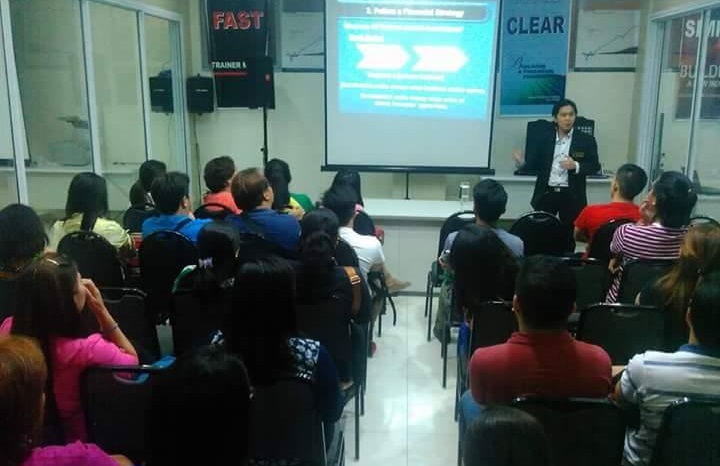 And one of the reasons is that I was able to develop skills that some of the leaders in the industry never really speak off.
The skills of:
selling
closing deals
handling objections
training associates
and training trainers under you
These skills will give you the ability to earn the income that you deserve. Being employed, you are paid based on "TIME." But when you are a trainer, you are paid based on "RESULTS." And once you are able to do that, you can safely quit your job because you know you have the ability to close deals and make sales!
So if you believe that you can be a top earner in your field/industry, them equipped yourself with strategies and skills. And this Trainer's Edge Manual will be one of the vehicles that will take you there.
HERE'S WHAT'S INSIDE:
Introduction: A Real Top Earner
- Discover the 5-step system that will help you level up your sales career - may you be in sales, network marketing, direct selling, an insurance agent, financial broker, and as long as it involves sales, this system will help you grow your career!
Chapter 1: Prospecting
- Avoid the top mistakes most newbie trainers make and start your career off the right way!
- Quantify a list of names using a Prospect List Generator Tool. (No need to stare at a blank paper thinking who are your potential prospects and clients)
- Discover how to qualify your prospect list using a 7-letter mnemonic so that you approach the right prospects and jump start your career with the 1st easy sales.
- And never again say: "na ubosan na ako ng kakilala" by applying the 4 methods of prospecting to achieve unli-prospects in your career.
Chapter 2: Approach and Presentation
- Discover the "real purpose" of contacting thru phone and why most trainers are making this mistake. (Are you doing this mistake too?)
- Understand the right way of approaching your prospects so that you'll gather enough data to help yourself move closer to the close. And NO, it's not presenting your product or offer right away.
- Unlock and add the different approaches to your arsenal + learn the smarter way and the best way of presenting your offer.
- Get access, memorize and master the right scripts on how to contact referrals, and the 3-step appointment process to make referrals gladly say "YES" in meeting up with you.
Chapter 3: The Art of Closing
- Understand the psychology in a presentation and know the individual roles of the trainee, trainer and prospect. And oh! A lot of trainees are taking the role of the prospect. BIG MISTAKE. (You shouldn't be doing this either)
- Now for the real deal: How to Close a Sale! Discover 3 closing rules in making your prospects pay (with scripts).
- Apply a 4-step selling approach and what doctors can teach you in selling your products and services. This strategy is so powerful that a caveat is needed:
"Make sure that your products really can solve your prospects' needs. Else it is manipulation and unethical. So use this strategy for the greater good."
Chapter 4: Three Ways How to Handle Objections
- Understand the two reasons why people buy (and NO, it's not about money).
- Know the three letter objection-crusher that will make your prospects agree with you and will surely help you close the sale.
- Control the conversation by using the 2nd way of handling objections and never be strayed away from "pointless" questions of your prospects. Control and lead them to the sale.
- And ultimately, include in your arsenal the best and effortless way of handling objection. No need to answer questions, no need to memorize scripts, WHILE being honest and responsible which your prospects will surely appreciate.
Chapter 5: Follow up and Monitoring

- "Performance measured. Performance improved." How to make sure that you have contacted, approached and presented your offer to all your prospects.
- Leverage technology in your follow-up and monitoring system so that your monitoring will not get lost. Remember: Fortune is in the Follow-up, make sure your monitoring are secured.
- Consider your career as a mission, and you'll 10x your actions towards your career.
Chapter 6: The Trainer's Edge
- After you internalize and consume the 5-step system. It's time to be the leader you deserve to be.
- Discover the true meaning of leadership and put the Trainer's Edge into good use.
Let's Get Started Now!

Payments are done via Paypal, credit card or debit card. For bank deposit instructions, see below. Just click the "Buy Now" button below to get started now!
-------
✔ Trainer's Edge Manual Ebook
✔ Trainer's Edge Manual Audiobook
✔ Contacting, Selling and Closing Scripts
✔ Sales templates, monitoring and tools
PHP 1,090


IMPORTANT: Payment will be verified within 24-48 hours. Once payment is verified, log-in instructions will be sent via email. To hasten payment verification, please send transaction receipt to: [email protected]

NOTE: You to have a Paypal account to pay via credit card or debit card. Just click the button above, you will be redirected to a Paypal page, scroll down the page, and choose the button: "Pay with a Bank Account or Credit Card" as show below.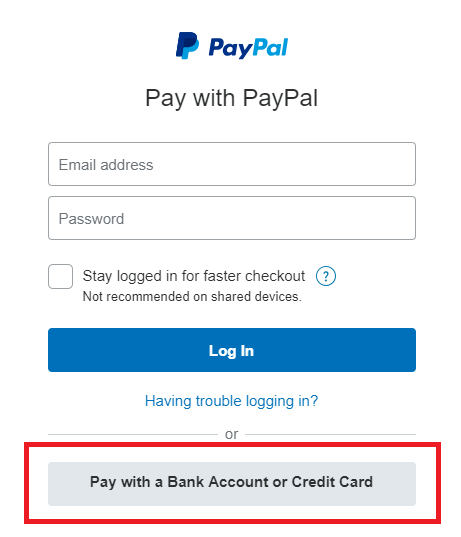 BANK DEPOSIT OPTION
Bank Option 1: BPI
Account Name: Teofilo Mari Bacalso
Account Number: 0483-0499-19
Bank Option 2: BDO
Account Name: Teofilo Mari Bacalso
Account Number: 1850064154

After the payment, please upload deposit slip and send to: [email protected]
Payment will be verified within 24-48 hours. Once payment is verified, log-in instructions will be sent via email.